What we do
The Balboa Park Cultural Partnership serves as the collaborative body and collective voice for 28 arts, science, and cultural institutions in Balboa Park. Together we achieve greater effectiveness, innovation, and excellence and contribute to the vitality and sustainability of Balboa Park. Our collective of 500 trustees, 7,000 volunteers, and 3,500 staff serve more than 6.2 million visitors annually.
One Park – One Team
A program designed to connect Balboa Park organizations to celebrate our team members and encourage partnerships and collaborations.
Learn more!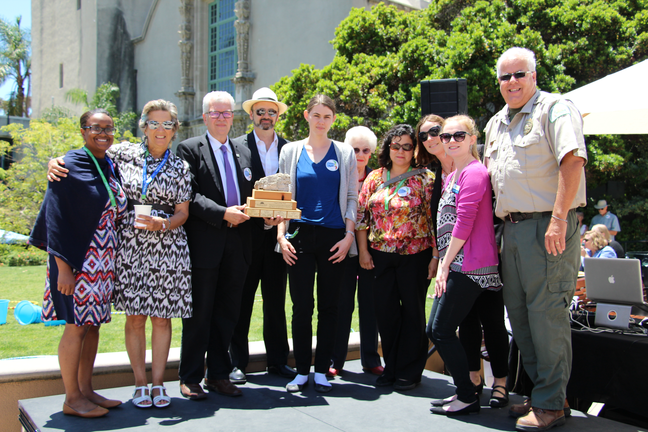 This year's Heart in the Park award is in Honor of Gabe Selak who passed away in April of 2017. Gabe was Mr. San Diego History. Gabe's extensive knowledge and passion for Balboa Park brought history to life for thousands of visitors and residents alike. He worked tirelessly to educate the public and unite the Park. He is the Heart of Balboa Park, today, tomorrow, and always.
4th Annual Sustainability Partners' Breakfast
The Balboa Park Sustainability Program invites you to the 4th Annual Sustainability Partners' Breakfast. This breakfast brings together San Diego community and Balboa Park stakeholders to build awareness on current sustainability issues. Additionally, we will honor Balboa Park institutions for their exceptional work in the field of sustainability and energy efficiency through the 2017 Balboa Park Sustainability Awards.
RSVP Today
Partnership news
Learn more about what's happening in our programs.
Thank you to Our Supporters