About the Cultural Partnership
---
The Balboa Park Cultural Partnership is a nonprofit organization through which 25 full members of arts, science and cultural organizations in Balboa Park collaborate to achieve greater organizational efficiency, innovation and excellence. The Partnership's member institutions vary in size and type and include museums, performing arts groups and theaters, cultural centers, gardens and the San Diego Zoo.
---
Values that underlie the Balboa Park Cultural Partnership's processes, outputs and culture include:
Working collaboratively is at the heart of all the Cultural Partnership does. We use our collective strengths and resources wherever possible to make us stronger together than we can be individually, through what we do as well as how we do it.
We respect and effectively build, utilize and preserve the cultural, human and financial resources of our community. We share and leverage these resources responsibly to make the experience of Balboa Park arts, science, and cultural institutions continuously more accessible — physically, personally, and intellectually — in person and virtually.
We value opportunities to learn from years of collective wisdom in Balboa Park as well as to continually build new skills, seek greater insights and challenge convention. This helps us to problem-solve, foster innovation and encourage new thinking. Sharing our learning advances the vitality of our members, our community, and the arts, science and cultural fields.
The Cultural Partnership embraces the generative possibilities of collaboration. We strive to maintain an agile organizational structure that allows us to be open and strategically responsive to new opportunities, including ones in which we can be pioneers.
The Cultural Partnership members and the community are strengthened through our external relationships. Serving as the "go to" organization between Balboa Park organizations as a whole and the community encourages sharing, coordination and collaboration on a broader scale.
The Balboa Park Cultural Partnership seeks excellence in all that we do in order to serve as a vital asset for our members and the community. The Partnership enhances our members' capacity to achieve the highest professional standards and deliver the greatest value to their communities.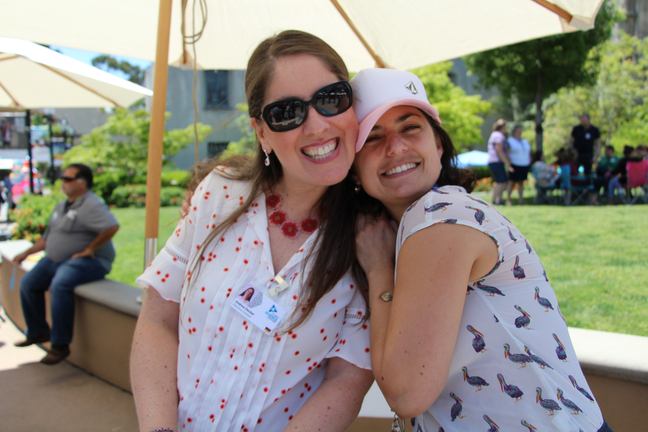 ---
The Balboa Park Cultural Partnership seeks to achieve four key strategic outcomes in order to maximize the effectiveness of our collaboration, maintain our competitive edge, support innovative thinking and achieve our mission and vision:
1. Increase the economic and environmental sustainability of our members and Balboa Park.
2. Optimize the visitor experience and opportunity for lifelong learning in Balboa Park.
3. Strengthen the visibility, voice, and leadership of the Partnership.
4. Develop the Partnership's organizational strength and capacity for success, and become an employer, service provider and investment of choice.