Project Development and the Agile Organization
November 3, 2016 @ 9:00 am

-

12:00 pm

$45 – $60

Do you want to spend less time in meetings? Would you like to spend more time working with clear objectives and the freedom to make decisions? Do you want your teams to work more effectively without oversight? In this hands-on workshop Brad MacDonald will take participants through five stages of project development: Preparation, Definition, Prioritization, Development and Evaluation. We'll discuss, and practice, strategies for defining project goals and negotiating the creative space to make decisions.
Participants are encouraged to arrive with a project in mind so they can apply the principles in a real world scenario that is relevant to them. Projects can be of any scope, team size or discipline and there will be an emphasis on creative problem solving that includes exercises to challenge and expand the way they view their work.
Additionally, we'll practice frameworks for creative discussions that remove ego from the equation, distinguish between qualitative and quantitative feedback, and focus on recognizing the value of any given concept.
In this workshop, you will learn about and how implement:
A structure for project planning that can be applied to any discipline and team size.

A creative brief that helps define shape, scope and emotive value of any project.

A structure for brainstorms that generates ideas quickly so teams can spend more time making things and less time talking about them.

A framework for removing ego from creative discussions.

A feature tracking tool to define and prioritize the development of any project.

A project management tool to assist in the prioritization of multiple projects
Who should attend?
This is a cross disciplinary workshop. Past participants have included writers, dancers, game developers, bakers, musicians, theater directors, creative directors and illustrators.
Price Structure
Balboa Park Cultural Partnership Member Institution Team Members – $45
All other nonprofits and arts & culture organizations – $60
About the Speaker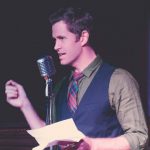 Brad MacDonald is a visual designer, artist, author and musician who is interested in identifying and developing design practices that apply across media, platforms and domains.
He's an Adjunct Professor in the MFA Design and Technology program at Parsons School of Design in New York City and in the 14 years he was with Large Animal Games he was the Lead Artist or Art Director for over 100 mobile, online, social and PC downloadable games. Four of which, AlphaQUEUE, Rocketbowl, Saints & Sinners Bowling, and Snapshot Adventures have been IGF Finalists. He has advised with the San Diego Museum of Man on recent initiatives.
Since 1989 he's been fortunate to work with a range of clients, from the smallest indie shops to some of the world's biggest brands. He's worked as a professional political cartoonist, comic book illustrator, animator, product designer, web developer, game designer, video blogger and author. Past clients have included MTV Networks, Sci-Fi Channel, Tommy Hilfiger, NFL, Nascar, The Gap, Sony Records, RCA Records, Epitaph Records, CNBC, The Ethiopian Commentator, MaMaMedia, The LA Galaxy, the nu-metal band Disturbed, and Nickelodeon.