Maker Faire San Diego 2016
October 1, 2016 @ 10:00 am

-

October 2, 2016 @ 6:00 pm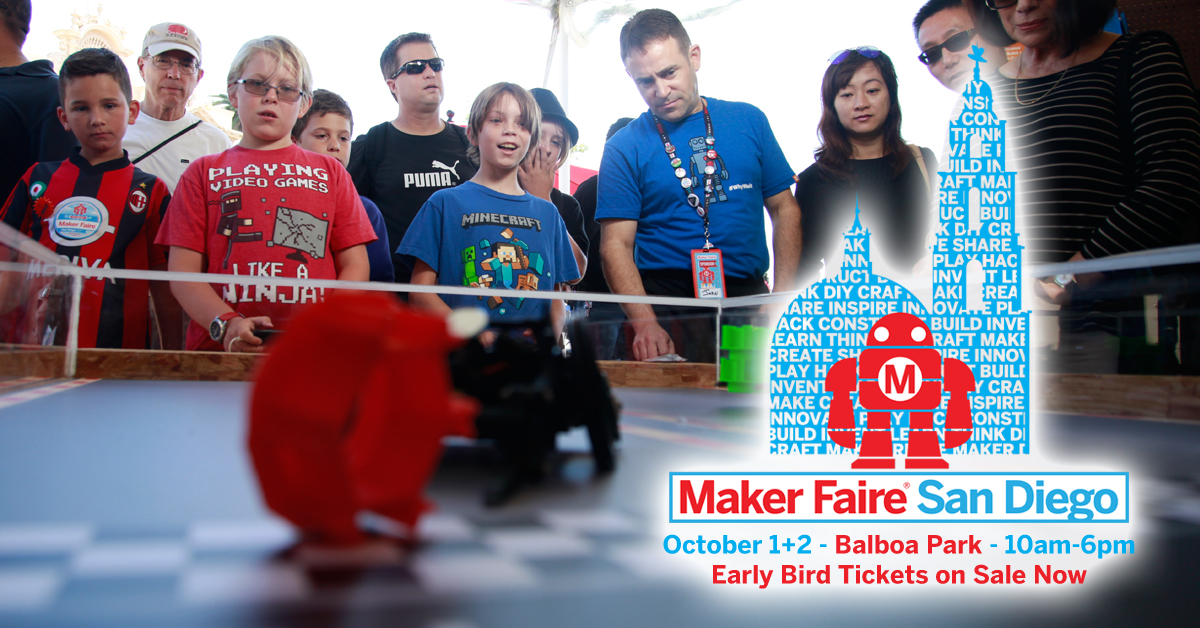 Maker Faire San Diego, a celebration of the Maker Movement and the do-it-yourself culture, returns to Balboa Park October 1-2. With air rockets, homemade robots, towering sculptures, and a world of virtual reality, San Diegans are invited to be creative, engage in technology, and get their hands dirty.
From artists to scientists to engineers to crafters, Maker Faire San Diego is a gathering of fascinating, curious people who enjoy making, sharing what they can do, and teaching anyone how they can do it too. It's a venue for the makers in our region to show off amazing tech, quirky experiments, incredible projects, and also for those curious minds who want to see what new and innovative things are just around the corner.
Over 10 institutions in Balboa Park will be participating in Maker Faire San Diego 2016:
The Balboa Park Cultural Partnership and San Diego Makers Guild will partner with the City of San Diego to put on the event showcasing innovators and creators. Part high-tech science fair, part-county fair, part something entirely new, Maker Faire is an all-ages gathering of tech enthusiasts, engineers, artists, scientists, cosplayers, and more. Makers will be sharing, showing, and making awe-inspiring creations that are practical, built for fun, or constructed just to push the limits of imagination and technology. All of these makers come to Maker Faire to show what they have created to a community that fearlessly celebrates innovation, creativity, and learning-through-doing.