Sustainability Partners' Breakfast
---
Launched in 2014, the BPCP Sustainability Partners' Breakfast is an annual event that brings together San Diego community and Park stakeholders to build awareness on current sustainability issues and honor Balboa Park institutions for their exceptional work in the field of sustainability and energy efficiency.
The inaugural Sustainability Partners' breakfast, held in October 2014, included an engaging panel of experts that discussed strategies for implementing sustainability and a special keynote address. In it's fourth year, the Partners' Breakfast continues to grow and explore how cultural organizations and their sustainable journeys have community-wide impacts.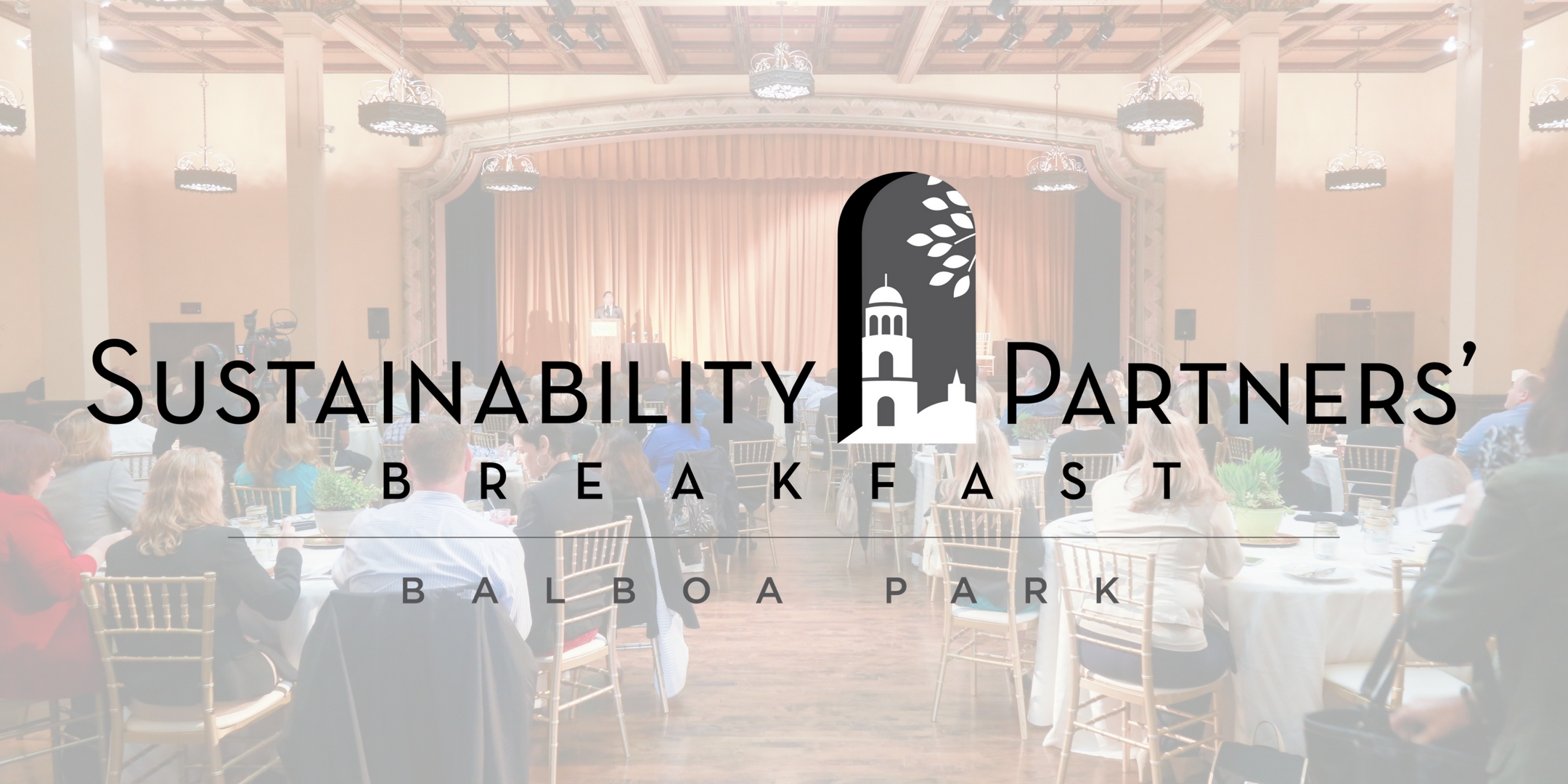 Making the Commitment
The fourth annual Parnters' Breakfast panelists provided their perspectives on how organizations make the sustainability commitment and the benefits of doing so.
Program
Welcome | Opening Remarks
Dr. Steve Snyder, Board President of BPCP and CEO, Fleet Science Center
Scott Crider, VP of Customer Services, San Diego Gas & Electric
Councilmember Chris Ward, District 3
Keynote Speaker: 
Julianne Markow, Wherefore Consulting
Panel Discussion | Making the Commitment
Jonathan Hanwitt, CEO, thinkParallax
Jason Anderson, President and CEO, Cleantech San Diego
Morgan Justice-Black, Community Relations Manager, San Diego Gas & Electric