The Sustainability Studio was developed as a free pop-up exhibit for the public to learn about sustainability efforts in Balboa Park's cultural organizations. As a 3-month pilot project, this space provided information on topics like What is sustainability? and How can I apply these best practices at home?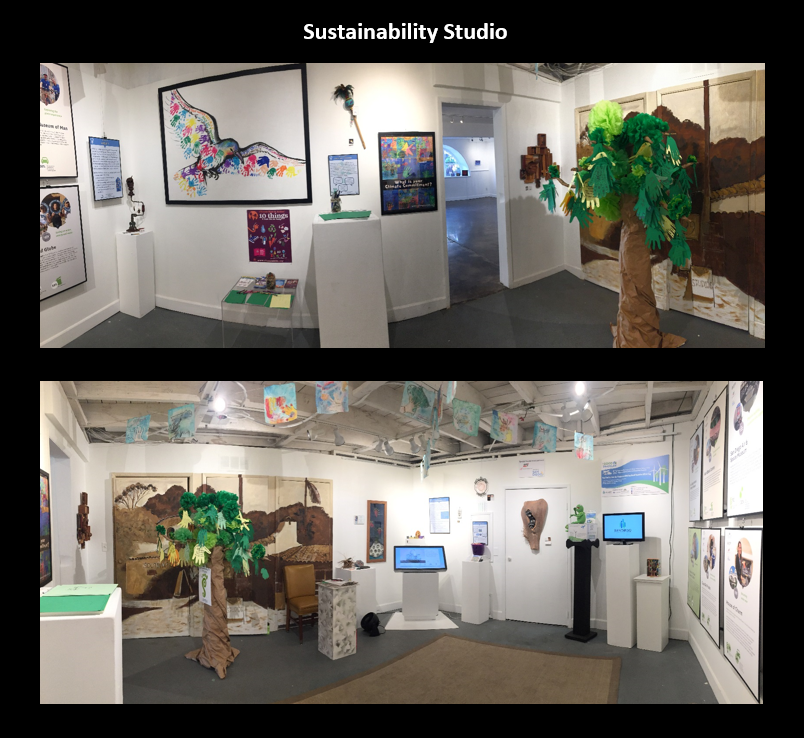 Over 1,400 visitors explored the Sustainability Studio and learned about sustainable operations in historic Balboa Park buildings, the 10 USGBC LEED certified buildings and how to offset their carbon footprints. The Sustainability Kiosk provided a means to virtually tour these projects and see real-time solar production at the Fleet Science Center.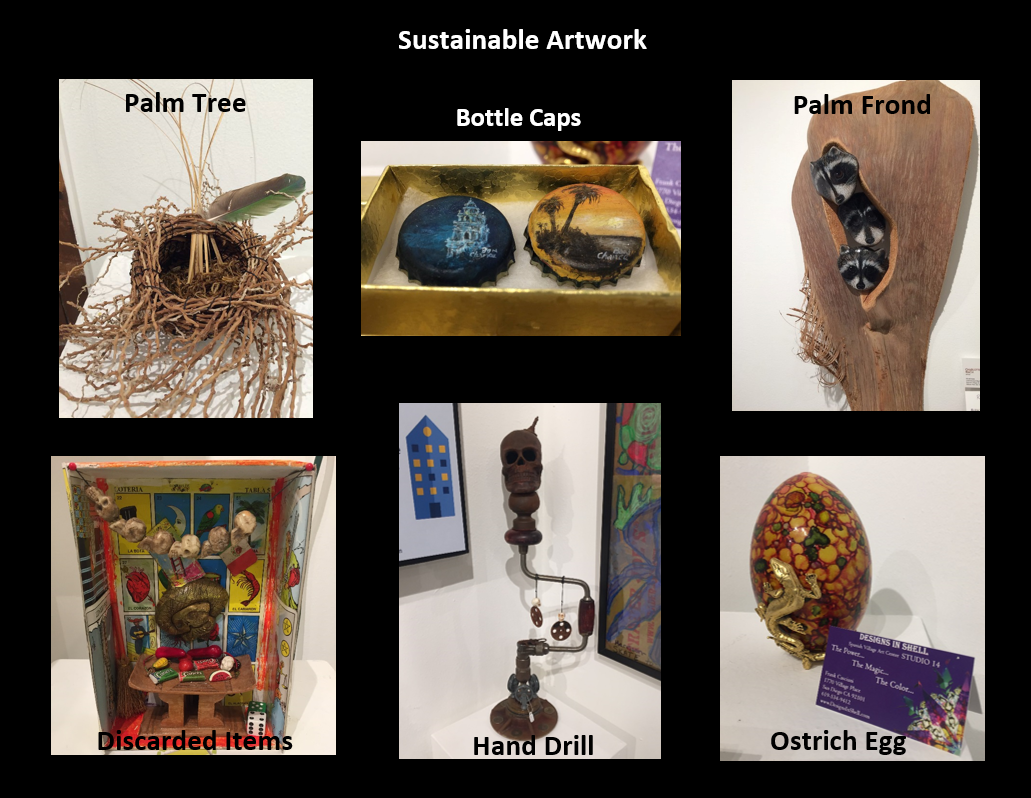 For interactive fun, visitors could go on a sustainability scavenger hunt and pledge to protect our environment! We collected over 200 community pledges to protect the environment as the leaves on our Tree of Change. This tree will be exhibited at Pacific Beach Elementary in 2017 in partnership with the Climate Science Alliance and Climate Kids.