San Diego Pride Parade Planning Committee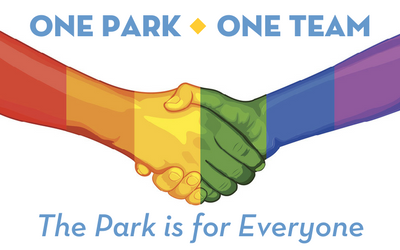 Would you like to walk alongside your OPOT friends and colleagues at this year's San Diego Pride Parade? Join the One Park-One Team Pride planning committee to share your ideas for marching at the 2017 San Diego LGBT Pride Festival! We look forward to working together to create a fun experience for Park team members. We encourage you to join us for this fun activity and share this opportunity with your organization.
The next committee meeting will take place on May 17 from 12pm to 1pm at location to be decided (subject to change). Following meetings will take place in June.
To receive an invitation to our next meeting along with updates , SIGN UP HERE.