Is it about time to get a new car? An electric vehicle (EV) may be the right choice for you. EV technology has greatly improved and offers many benefits compared to a traditional gas-powered car. In the long run, electric vehicles can be more convenient, reduce air pollutants, and save you money over fossil fuel-powered vehicles. Best of all, Balboa Park has convenient EV charging stations available throughout the Park. Need another reason? San Diego Gas & Electric (SDG&E) is accepting applications from residents who recently purchased or leased an EV. Through their Electric Vehicle Purchase Credit Program, you may qualify for a special, limited time offer!
WHY  MAKE  THE  SWITCH? 
Electric vehicles are a hot buy, but they aren't making the planet hotter. They produce drastically fewer carbon emissions than a normal gas-fueled car. With SDG&E producing 45% renewable energy from wind and solar to the grid, you can feel confident that driving an EV will lower your carbon footprint. "The average EV in the US today produces the emissions equivalent of a gasoline car that gets 73 miles per gallon" mentions the Union of Concerned Scientists. Driving an internal gas combustion engine will contribute to air pollution. With each push of the pedal, harsh greenhouse gases are released into the air, worsening the current climate conditions.

Electric cars can also save you money in the long run. Without the use of a gas engine, EVs do not require oil changes, spark plugs, timing belts, and other routine maintenance. Additionally, powering an electric vehicle costs less than their gasoline-fuel counterparts. According to the U.S. Environmental Protection Agency, "The number of miles an EV will travel before the battery needs to be recharged is often less than the distance your gasoline car can travel before being refueled, but typically is still enough to accomplish the average person's daily driving needs."  With public charging stations becoming more common or even installing a personal charging station at your home, powering your vehicle is more convenient than ever. To completely run your EV with clean power you may consider adding solar panels and battery storage to your home charging station. 
If that's not green enough for you, take it up a notch by purchasing a used electric vehicle. Buying used saves on virgin resources and materials that would go into producing and transporting a brand new car. Some EV models that have been out for at least three years, such as the Fiat 500e or the Nissan Leaf, can be listed for less than $10,000. You could even search for some models that transfer the warranty onto the new owner. Be sure the check the history of the car before purchasing it. 
SAVE  MORE  WITH  EV  INCENTIVES
From high-cost savings to smooth driving performance, there are many benefits to owning or leasing an electric vehicle (EV). And with new incentives like the ones below, now is a great time to reduce your carbon footprint and switch to driving an EV!
The

Clean Vehicle Assistance Program

provides grants and affordable financing to help income-qualified Californians purchase or lease a new or used hybrid, plug-in hybrid or electric vehicle. Must pre-qualify before purchase.

The California Clean Vehicle Rebate Project offers rebates to eligible individuals, businesses, nonprofits or government entities that are based in California or have a California-based affiliate.

SDG&E Electric Vehicle Purchase Credit Program. If you've recently purchased or leased an EV, you may qualify for a special, limited time offer from SDG&E.

Learn more

about the qualifications and how to apply. 
We can't wait to have you visit Balboa Park in your new or used EV! You can find EV charging stations at the Fleet Science Center and the San Diego Zoo parking lots. In collaboration with SDG&E and Smart City, San Diego 10 solar canopies were installed in San Diego's Zoo parking lot which power five electric vehicle charging stations. Receiving renewable energy from the sun, guests can charge their EVs while enjoying their day exploring the Zoo. Excess energy is stored in the battery for later use or directed to the grid providing clean energy for the community. For more information about the innovative sustainable partnership, visit SDG&E's website.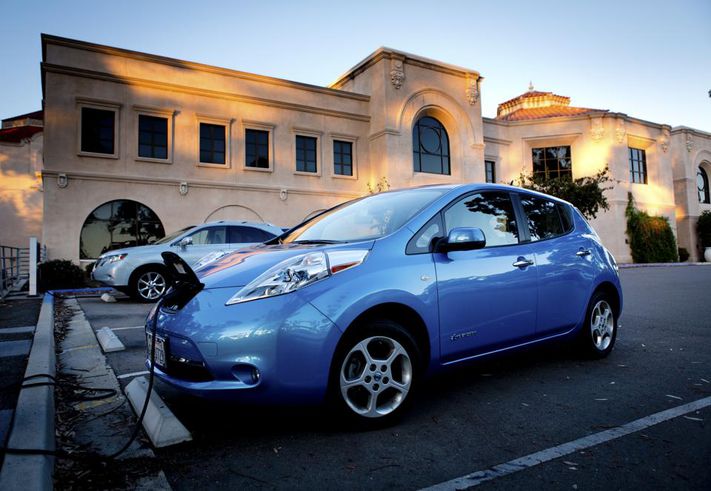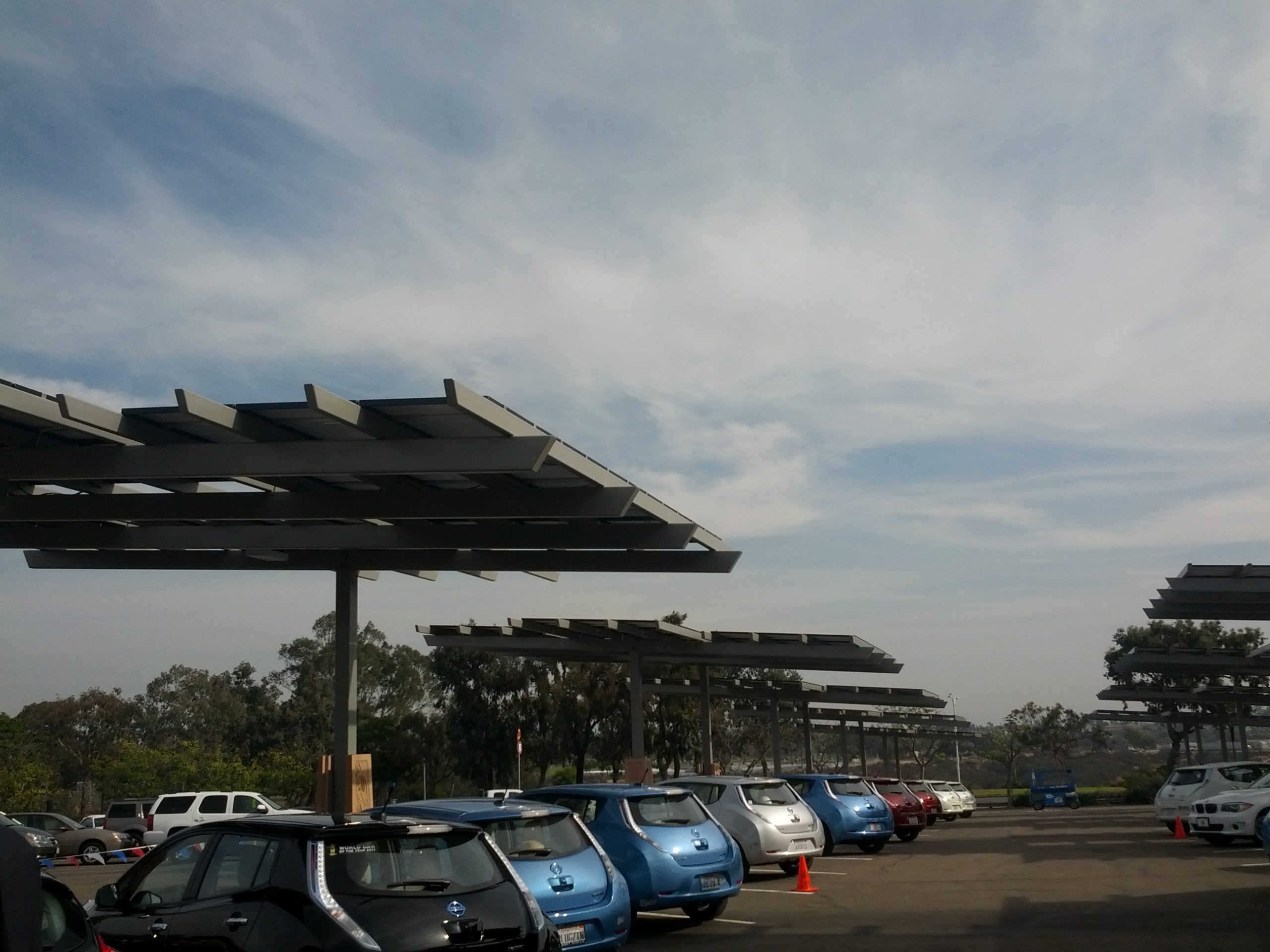 The left photo features the EV charging stations located in the Fleet Science Center's parking lot. The right photo is San Diego Zoo's solar-powered EV charging stations located in the zoo's parking lot.