Since we are all staying at home and may have some time on our hands, why not kick start personal green efforts! Now more than ever it is important to look at ways to be sustainable where you live (and perhaps now work). Starting simple with one practice at a time can lead to a few or more eco-friendly habits that make a huge impact. It will quickly become second nature – then, each time you add on to your practices you will find that helping the planet is easier than you ever imagined.
Start  with  one  thing
Starting one eco-habit of your choice is the first step towards living a greener lifestyle, and you'll find it gets easier from there! Begin by evaluating your daily routines and identifying one new habit to incorporate. For example, eating is an essential part of your day, and there are many parts of the food consumption process that can be made greener, starting with purchasing. When you are at the grocery store, select produce that is not wrapped in plastic. Plastic is made from petroleum oil, which is a finite resource with environmentally intensive extraction and production impacts. When looking at products to purchase, search for items that have ecolabels. This will help to ensure the food or product was grown, produced, or handled in a sustainable, environmentally conscious way. Ecolabels have different meanings and some commonly used seals to look out for are USDA Organic, RSPO Certified Sustainable Palm Oil, NON-GMO, and Rainforest Alliance Certified, among others. Click here for the Ecolabel Index. Buy locally grown and seasonal food when possible. Local food is transported shorter distances, thus reducing carbon impacts. Your green purchasing doesn't have to stop with food; start second-hand shopping for your electronics, furniture, and even clothes! You can find almost anything second hand. Second-hand purchasing not only saves you money but also diverts waste from the landfill! You may be asking yourself, what's the ultimate green purchasing goal? Easy, it's to not purchase at all! Limiting your purchasing mainly on necessities will be the ultimate green power move, and help your pocketbook, too! So, give it a try and see how green you can be!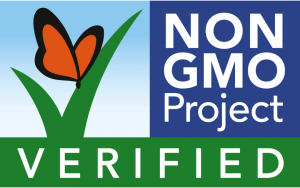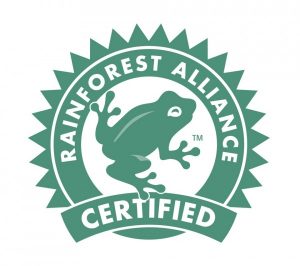 Waste,  not!
After you become an expert green shopper, another effective step is to move on to the aftermath of buying – waste! We all know that plastic, paper, glass, metal cans, and aluminum can be recycled. But, what you may not know is that you can recycle electronics, fabrics, and plastic film! You name it, and it can likely be recycled. Check your waste haulers recycling guidelines to find out what can and can't be recycled in your area. You'll also find waste diversion resources, recycling programs, and rebates on your city or county's website. The City of San Diego's website simplifies the curbside recycling guidelines and lists information for proper disposal of hazardous waste. Double-check if you are recycling responsibility and that each item is empty, clean, and dry. If you have the capacity to compost your food waste, why not start today?! Building a compost pile or worm bin is a great way to divert organic waste from the landfill, and maintaining it could be as simple as letting it sit! Composting helps you get active outdoors, and we could all use a break from being indoors, not to mention that your plants will love it!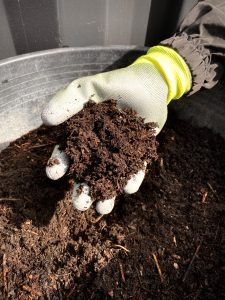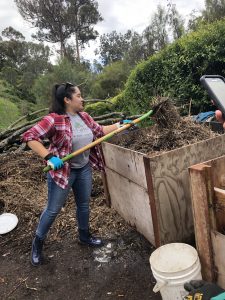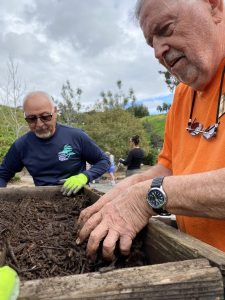 In these photos, our Sustainability Program, City of San Diego, and Solana Center join together to volunteer for a Compost Build Day at the Japanese Friendship Garden. 
You've  got  the  power
Energy efficiency is an essential part of a sustainable lifestyle and the best part about saving energy is saving on costs! Utilizing LEDs is the first step toward becoming more energy conscious. Switch your old incandescent or fluorescent light bulbs to LEDs. They last longer, cost far less over time, and they're brighter, too! Another energy-saving habit to take on is unplugging your devices when not in use. Phantom load is when a device uses electricity, even when turned off. To avoid wasting precious energy, invest in power strips that could be switched off when electronics are not being used.  It's a simple cost-effective energy-saving tip. You can read all about energy efficiency at organizations in Balboa Park in our other blogs!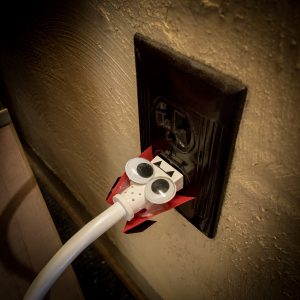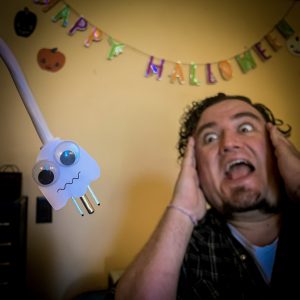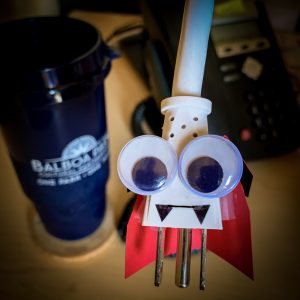 Don't let the phantom load scare you, like our team member, Matt! Unplug and power off!
San Diego Gas & Electric (SDG&E) also offers payment assistance programs – see if you qualify. Even through this crisis, they remain a support for businesses and the community by easing the economic burden. SDG&E is waiving late payment fees, suspending service disconnections for nonpayment, and postponing all non-critical planned outages. For more information about SDG&E's initiatives to help during COVID-19, visit their website.
Practice  Doesn't  have  to  be  Perfect
During this Earth Month, challenge yourself (and maybe a friend) to adopt one new green practice into your daily activities or habits. Each and every one of them will help reduce pollution, resource consumption, and your environmental footprint. Seeing the simplicity in taking these steps will help create an easier approach to this lifestyle. Practicing sustainability at home, doesn't and shouldn't stop there. Take sustainability wherever you go, whether it be packing your lunch with a reusable snack bag, walking or bike riding instead of driving, or keeping reusable straws or utensils at hand. Having an eco-buddy may help you stay accountable and create long-lasting habits, plus they may be able to spot you a reusable straw if you forget yours! In the case you forget to do your eco-habit, be kind to yourself and don't give up! We need more people practicing a sustainable lifestyle imperfectly versus only a few practicing it perfectly.
We  All  Play  a  Part!
Sustainability is caring for your ecosystem, a lifestyle, and building a community that supports itself and its surroundings. Living a more eco-friendly lifestyle is doing your part to reduce your environmental footprint on the planet. Our actions not only affect the environment's health, but also our own health. The air we breathe, the water we drink, the land we live on is all our collective responsibility. We are using resources quicker than the Earth can replenish them, and according to the EPA (Environmental Protection Agency), part of the 2018-2022 Strategic Plan calls for a cleaner, safer and healthier environment for all Americans and generations to come. In order to improve and protect our quality of living, ecosystems, and diversity of life, we must shift our way of living to a sustainable one. It is a call on everyone to carry out our shared responsibility of taking care of our planet – it starts at home!