Every year, our team anxiously looks forward to planning the One Park – One Team summer BBQ. We truly love this event because it's our way to give back to those who dedicate their time and energy to Balboa Park. It gives you a chance to leave the office and mingle with your colleagues and friends. Since we started the BBQ in 2014, we have seen an increase in overall awareness of what it means to be One Park – One Team. In fact, each year during registration we ask you to nominate a colleague or a friend in the Park that personifies what it means to be "One Park – One Team." Here are your winners: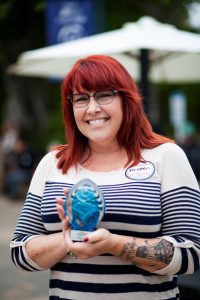 Kristen Cairns, San Diego History Center
Kristen Cairns, from the San Diego History Center, has worked in the park for a number of years. She regularly participates in Learning Institute programming including Mix Up MeetUp and is always the first to volunteer if anyone in the Park needs help. She loves being involved in our community and is a true ambassador for the Park. Kristen is friendly, communicative, and continues to build relationships with her Balboa Park team members! Kristen truly represents the definition of One Park – One Team!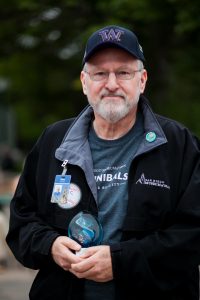 Marc Lonn, San Diego Museum of Man
Marc Lonn is a walking billboard for the San Diego Museum of Man and Balboa Park as a whole. Marc knows the Park from top to bottom, and is happy to share his knowledge with visitors, whether they stop into the Museum or not. He personifies the One Park – One Team ethos by answering questions about every museum in the park, helping to direct people, and by sharing his own passion and excitement, which often includes helping visitors find exactly what will excite them most in the Park.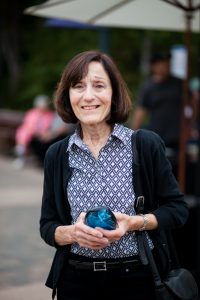 Debbie Cooke, The San Diego Museum of Art
Debbie Cooke volunteers over 100 hours a year at The San Diego Museum of Art. You can count on her to volunteer all day on Free Tuesdays along with other events in the museum. She always goes out of her way to be friendly and helpful to everyone and exemplifies what every institution values in a volunteer. She is extremely flexible and will do anything she is asked with a smile. Debbie is one of the sweetest, most humble volunteers you will ever meet.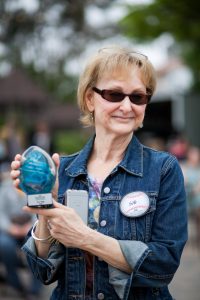 Sue Varga, Balboa Park Conservancy
Sue Varga, from the Balboa Park Conservancy, is always looking for ways to promote the overall visitor experience in Balboa Park. From providing unique opportunities that museums and organizations in the Park might not think of on their own to her incredible energy and enthusiasm; you can't help but get excited about the Park and all of the programs happening when she is around. Sue truly understands the importance of the Park being seen as a whole and tirelessly works to unite our organizations.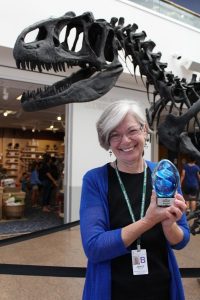 Janet Morris, San Diego Natural History Museum
Janet Morris, from the San Diego Natural History Museum, knows all of her volunteers by name and remembers something nice about each and every one of them. She always keeps volunteers informed of museum events as well as happenings throughout the Park. She encourages her volunteers to be involved and participate and talks about the Park as a unit, not focusing on any singular activity or museum. Her upbeat and energetic attitude make her a truly wonderful One Park – One Team ambassador!
Heart of the Park Award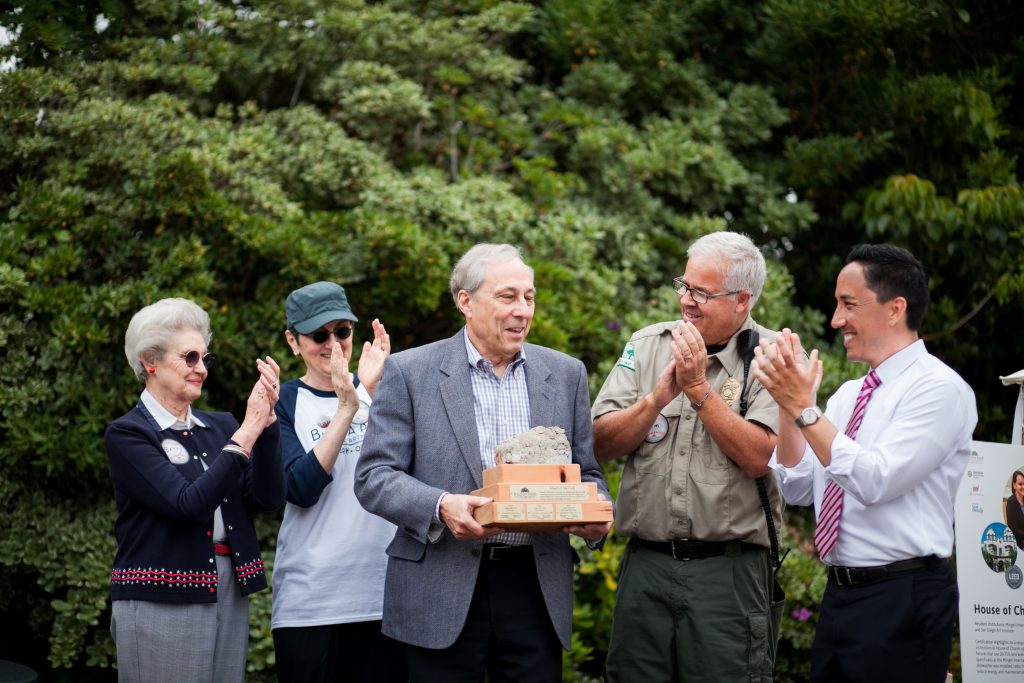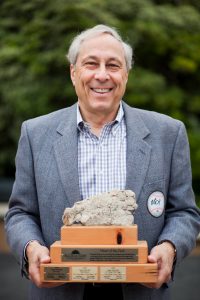 Dr. Michael "Mick" Hager, President and CEO at the San Diego Natural History Museum
Dr. Michael Hager has spent the past 25 years as President and CEO of the San Diego Natural History Museum. Not only has he revolutionized the museum, he has made consistent and innovative changes and contributions to Balboa Park as a whole. For two-plus decades, Dr. Hager has worked to make and keep Balboa Park the cultural jewel of San Diego. Through visionary leadership at the Natural History Museum he lead a major building expansion as well as the creation of 3 permanent exhibitions in addition to being instrumental in park-wide programming development including the creation of the Explorer Pass program. He helped found BPCP many years ago, and continually lobbies on behalf of Balboa Park and its cultural institutions for more funding from the City and County
cialis overnight
. Dr. Hager retires on June 30th and will then become a very special "full-time volunteer" that will, no doubt, continue making great changes across San Diego.