IDSM Lunch & Learn Workshop (June 29) Recap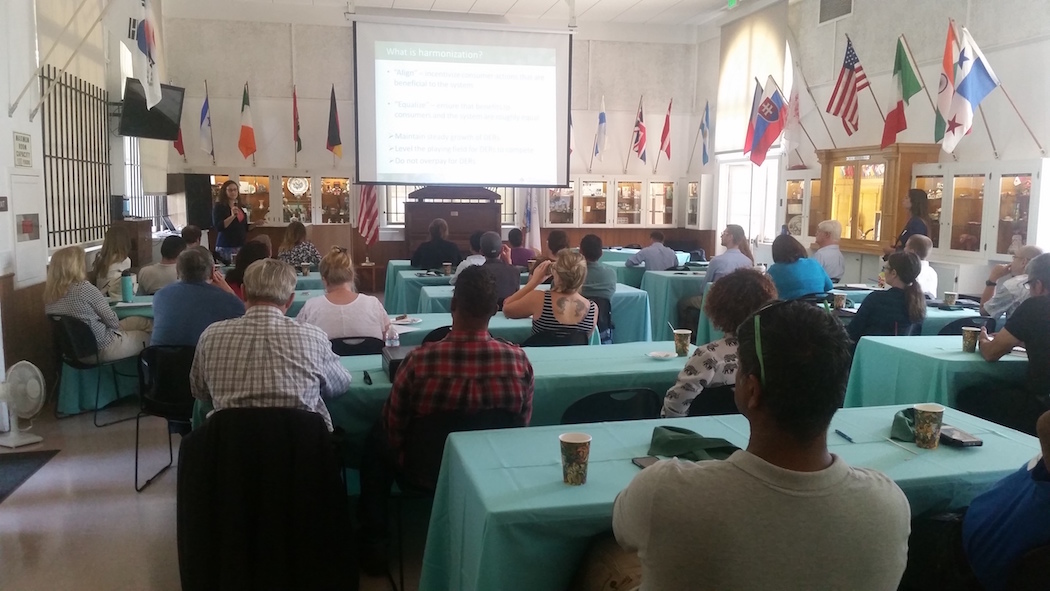 The Sustainability Program would like to thank all those who registered for and attended our IDSM Lunch & Learn Workshop on June 29. It was a great success with 4 speakers, 39 participants, 3 workshops and a delicious and sustainable lunch provided by the House of England. A complete set of the speakers' slides can be found here.
Lindsey Hawes, our speaker from the Center for Sustainable Energy, gave an introduction to Integrated Demand Side Management and Distributed Energy Resources, including their benefits, policies and reach. Followed by Lindsey was Kimberly Ketron, from SDG&E®, who identified various programs available through SDG&E that help customers reduce energy intake and save money, including their Business Energy Solutions Program. Our final speaker was Marc Costa, from The Energy Coalition, who discussed why and how to implement the energy solutions presented by the previous two speakers and gave in-practice case studies on these solutions.
If you have follow up questions regarding the workshop, please contact us at sustainability(at)bpcp(dot)org.
If you missed this workshop, but want to receive information about our upcoming programs and activities, sign up for our quarterly newsletter.