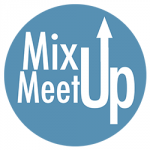 Mix Up MeetUp
Balboa Park staff, are you looking for a break from the daily grind and interested in connecting with your colleagues in the Park to learn more about the amazing people and resources in our community? Sign up for the Mix Up MeetUp and you will be randomly assigned to three of your Balboa Park colleagues, one per month for three months. Assigned partners (Mixers) will meet at least once during the assigned month for an activity of your choice, before being mixed up and reassigned the next month. This is a great opportunity to network with colleagues and explore the Park in a fun, relaxed way. Learn more.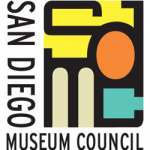 San Diego Exhibit Evaluators Group (SDEEG)
SDEEG is a collaboration between the Balboa Park Learning Institute and the San Diego Museum Council. Founded by Stephanie Weaver of Experienceology, its purpose is to be a resource to professionals in San Diego County in the field of museum education, marketing, public programs and exhibits by providing a regular forum for discussion and learning about effective exhibit design. This free networking group, founded in 1998, is open to museum professionals interested in visitor studies, evaluation, exhibition design and education. The group meets 4-5 times a year at museums and cultural centers throughout San Diego County. Learn more.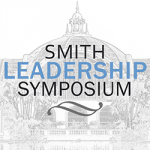 Smith Leadership Symposium
The Smith Leadership Symposium is a signature event of the Balboa Park Cultural Partnership's Learning Institute program. The event inspires and advances our cultural community's ability to serve the public and to create dynamic visitor experiences. The Symposium is named in memory of Robert "Bob" Smith, a San Diego civic and business leader. Mr. Smith's service to Balboa Park began when he was a young newsboy, selling daily papers at the California-Pacific International Exposition in 1935. In later years, he provided strategic planning consulting for many Park institutions, including: the San Diego Natural History Museum, Zoological Society of San Diego, and the Balboa Park Cultural Partnership. Learn more.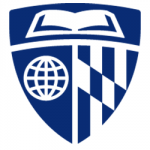 Johns Hopkins University Onsite Seminar
The San Diego seminar invites participants to explore and create meaning in Balboa Park's many museums. Participants will be immersed in museum life with visits to a diverse array of museums, behind-the-scenes tours, and talks with museum professionals. Against this backdrop, we will engage in active and participatory learning processes—thinking, talking, observing, making, and doing. Learn more.
Dinner, Drinks, & Discussion
This event brings together key stakeholders from our Partner member organizations. During Dinner, Drinks, & Discussion, trustees learn about upcoming projects in the Park through presentations, lectures, and panels. This open forum gives the opportunity for trustees to be up-to-date on the latest development, discuss ideas with each other, and share their thoughts on goals and outcomes for Balboa Park.