Collaboration Opportunities
---
The Learning Institute welcomes ideas and concepts for collaboration and partnerships with organizations in and outside Balboa Park. If you have an idea for a program (online or in-person), we encourage you to submit your proposal to us. Please keep in mind that while we will consider all applications and conduct follow-up regarding submissions, we cannot guarantee a partnership will result. We can also not guarantee that your idea is not currently being developed by our program staff – any similarities to program ideas are coincidence.
If you submit your idea please keep in mind that we are a non-profit organization funded by program tuition. Our programs must address the needs of those working in arts, culture, and museums while remaining applicable to a wide-range of audiences.
We look forward to hearing your ideas and potentially working with you in the future.
Collaborative Program Partners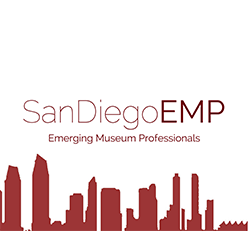 San Diego Emerging Museum Professionals
The mission of San Diego Emerging Museum Professionals is to facilitate career growth through networking and professional development opportunities. San Diego EMP welcomes members from all fields and is primarily composed of employees, volunteers, and students in their first ten years of a museum-related career. By offering regular meetups, workshops, tours, and other profession-related activities, San Diego EMP is a valuable resource for San Diego's museum community.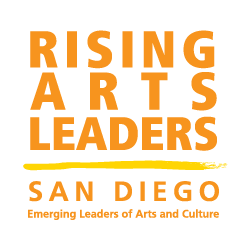 Rising Arts Leaders
Rising Arts Leaders San Diego is a program of The San Diego Foundation's Arts & Culture Working Group, produced in partnership with the City of San Diego Commission for Arts and Culture and in affiliation with the Americans for the Arts Emerging Leaders Network. RAL SD is part of an emergent network of up and coming arts leaders throughout California supported by the Center for Cultural Innovation, and funded through The James Irvine Foundation. RAL SD serves early and mid-career nonprofit arts and culture administrators with programs that support individual professional and leadership development.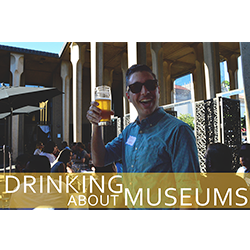 Drinking About Museums
Inspired by Ed Rodley's blog Thinking about Museums, this is the San Diego chapter of the spin-off group where "we're talking about museums and adult beverages are involved." The Drinking About Museums San Diego chapter is lead by Beth Redmond-Jones and Robert Rutherford of the San Diego Natural History Museum. This informal groups meets on the first Wednesday of the month at Panama 66 in Balboa Park.
Collaborative Grant Projects

InforMath Collaborative with San Diego State University CRMSE (Center for Research in Mathematics and Science Education)
The goals of the InforMath Collaborative are to investigate two research questions involving mathematics and informal education, and to contribute to the professional development of all its members. The research questions will be defined by the members of the collaborative using the ones specified in the original proposal as a basis. The Collaborative will meet every two weeks starting in September 2014 until May 2015. Each 3-hour session, which we call "lab", will take place at the Balboa Park to be supplemented by 3-hours, by each participant, in between labs. Click here to learn more.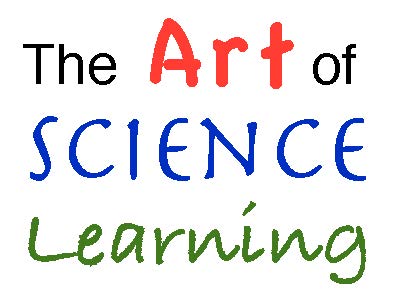 Art of Science Learning
The Art of Science Learning is a national initiative that uses the arts to spark creativity in science education and foster the development of a skilled 21st Century STEM (Science, Technology, Engineering and Math) workforce. Its Phase 2 is a National Science Foundation-funded project designed to strengthen the creativity skills and innovative capabilities of STEM learners and professionals through arts-based learning. Harvey Seifter, Art of Science Learning founder/director, is the project's director and principal investigator. Click here to learn more.