Every year, our team anxiously looks forward to planning the One Park – One Team Summer Kickoff. We truly love this event because it's our way to give back to those who dedicate their time and energy to Balboa Park. It gives you a chance to leave the office and mingle with your colleagues and friends. Since we started the BBQ in 2014, we have seen an increase in overall awareness of what it means to be One Park – One Team. In fact, each year during registration we ask you to nominate a colleague or a friend in the Park that personifies what it means to be "One Park – One Team." Here are your winners: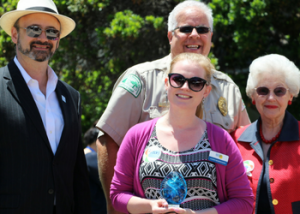 Alison Hendrickson, San Diego History Center
Alison Hendrickson from the San Diego History Center puts the "super" in "supervisor." During every Park-wide event she is there front and center – whether it is managing the crowd of ugly holiday sweaters during December Nights or fighting the crowd of storm troopers made out of duct tape during Maker Faire.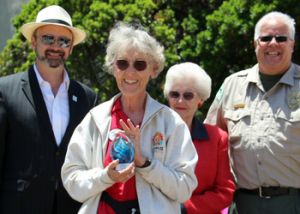 Connie Bailey, San Diego Zoo
Connie Bailey is a volunteer extraordinaire in the San Diego Zoo's HR office. She has given countless hours for over 10 years and does it all with a smile and great attitude. No matter what is going on in her life, Connie always makes time to volunteer her precious time in the Park.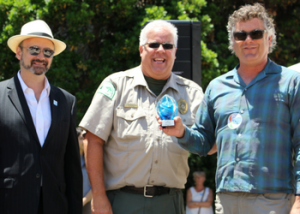 Chacho Herman, The San Diego Museum of Art
Chacho Herman has worked for The San Diego Museum of Art for 30 years! He is outgoing and respectful and an all around great guy. His partnerships have allowed park visitors and park employees a place to gather together.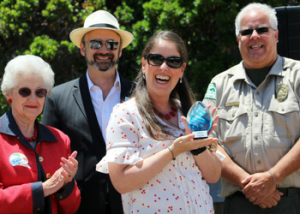 Andrea Decker, Fleet Science Center
Andrea Decker dedicates her time to coordinating the all too rare interactions between science and the community. Andrea is always enthusiastic about events happening in the park and helps in any way she can.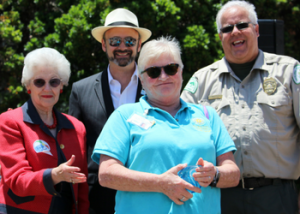 Susy Creamer, Balboa Park Visitor's Center
Susy Creamer is the best ambassador to the Park! She welcomes all the visitors to Balboa Park with warmth and takes her time with visitors to ensure they have all the information they may need to have a memorable and enjoyable time.
Heart of the Park Award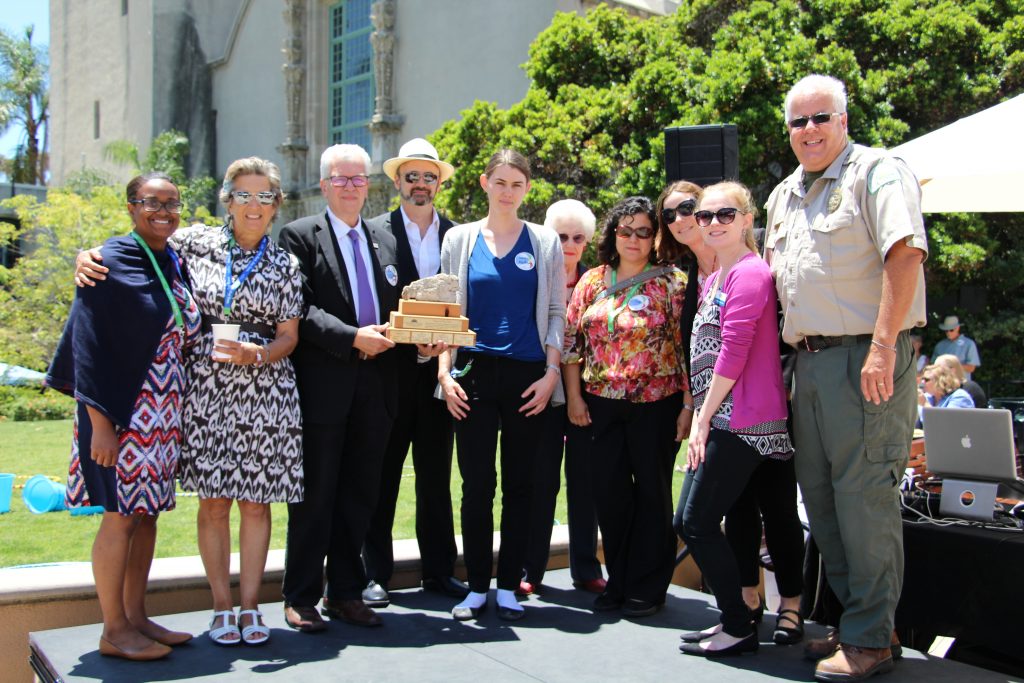 The History Center on behalf of Gabe Selak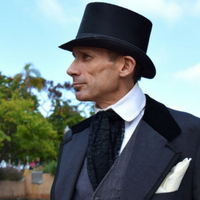 This year's Heart in the Park award is in Honor of Gabe Selak who passed away just one month ago. Gabe was Mr. San Diego History. Gabe's extensive knowledge and passion for Balboa Park brought history to life for thousands of visitors and residents alike. He worked tirelessly to educate the public and unite the Park. He is the Heart of Balboa Park, today, tomorrow, and always.